Café Serca: 30 years of uninterrupted services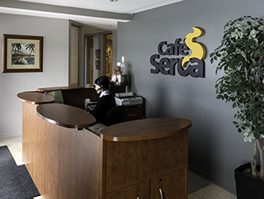 Founded in 1983, Café Serca has developed and refined its distribution services to meet the specific needs of its clientele.
Although the company has grown considerably throughout its development in a highly competitive environment, Café Serca has always favoured warm human relations with its clientele through local service.
Most of the customers who have adopted Café Serca over the years have remained loyal, and our clientele has grown during all these years.
A loyal clientele
Several customers have been with us since the very beginning, more than 30 years ago! They helped us develop our services and enabled us to set the standard for coffee distribution in Montréal and its surrounding areas.
Café Serca, a key supplier
Today, Café Serca has become a key distribution company and a leading coffee supplier. Café Serca is now a mature company and it will make sure that you benefit from its expertise.
Meeting the specific needs of its clientele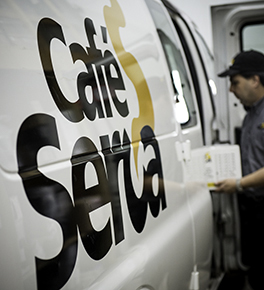 Each case is unique. That's why Café Serca modifies its offering to adapt to the specific needs of each of its customers.
With various flavours, colours, aromas and types of coffee, Café Serca will find the right balance to meet each customer's taste needs. We can offer you a distinctive product that is specifically tailored to your clientele's requirements.